From the Editor's Desk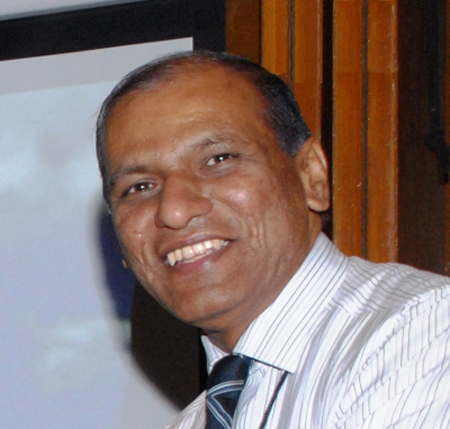 Dr. N. Rama Murthy
---
This issue is dedicated to the annual International Advanced Computing and Communications Conference, ADCOM 2019. Every year, the event draws the scientific community together to discuss on a theme picked from the Gartner Hype Curve. This year, ADCOM commemorated its 25th Edition.
The theme of this year's edition of ADCOM and of this issue of ACC is about a technology that is much talked about in wireless communication industry, namely fifth generation (5G) wireless communication technology. The importance of this technology is evident if one were to consider its impact on billions of users as the services offered in 5G are expected to find wide ranging applications such as vehicular networks, e-health, education, and industrial Internet of Things (IoT) to list a few. In his article, titled 'A Review of B4G/5G Enhancements for Mobility, Latency and NB-IoT' the author discusses techniques that have been developed primarily by Samsung India researchers that enhance the performance of mobility, latency and narrow-band Internet-of-Things (NB-IoT) and machine-to-machine communication.
For the 5G wireless communications to become commercially viable, several advances had to be made in the field of nanoscale semiconductor fabrication technology. One such advance is the invention of Fin shaped Field Effect Transistor (FinFET) which is now an industry standard. Going beyond this is the Gate All Around (GAA) technology which at present is a highly expensive option that may have to wait for some more advances to become commercially viable and replace FinFETs. Excerpts from an interview with Prof. Ramgopal Rao, who is a leading researcher in the science and engineering of nanoscale electronic devices, throw more light on the challenges in miniaturisation of processors beyond 7 nano meter.
One of the main attractions of the conference was the ACCS-CDAC Foundation Lecture delivered by the recipient of the ACCS-CDAC Foundation Award. This year's award went to Prof. V. Ramgopal Rao, Director, IIT-Delhi for his contribution to the field of FinFets.
ACCS commemorated the 25th edition of ADCOM by releasing a Special Postal Cover through the Department of Posts, Government of India, in honour of four pioneers who put India on the global technology map, Prof. N. Seshagiri, Prof. V. Rajaraman, Dr. S. Ramani and Shri N. Vittal. It was a memorable moment to cherish for the computing and communications sciences in India to recognize the services of these gentlemen to the country.
This issue brings to you a ring-side view of the conference through special reports and announces the launch of a new YouTube channel which hosts videos of key sessions.
This issue also features a Guest Editorial on "5G Need of the Hour to Support Industry 4.0 Evolution and New Applications" by Dr. Debabrata Das, Professor, Networking and Communication Research Lab., IIIT-Bangalore, India.
In our continuing series of articles on 'Experiential Learning of Networking Technologies', the author explains the basics of congestion control and provide experiential exercises to help understand its impact on TCP performance.
I hope that above set of articles will add to the useful body of knowledge of our valued readership.